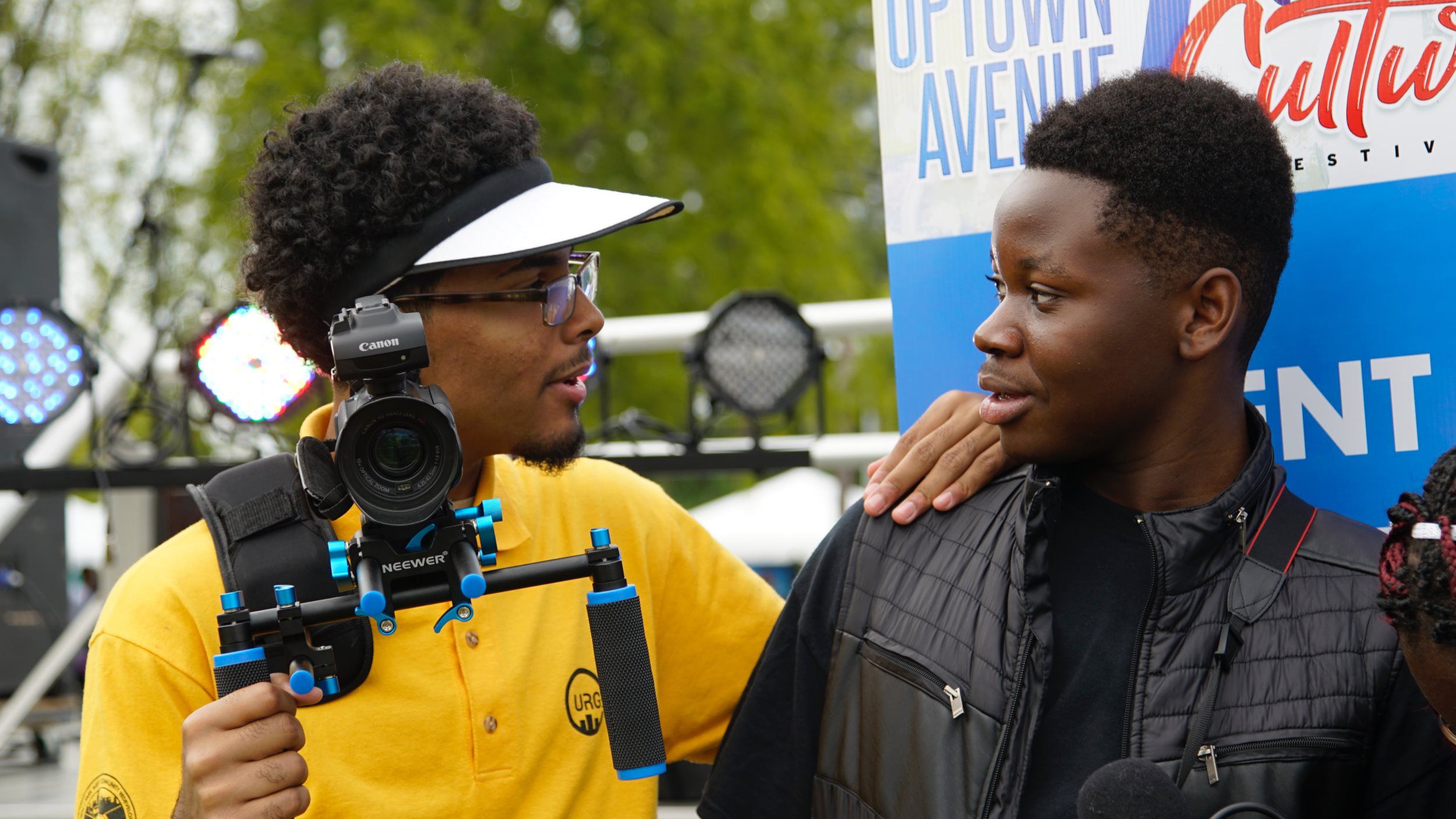 YOUTH MEDIA ARTS PORTFOLIO


Cultivating And Amplifying The Voices Of Miami Youth Through Media Arts
Through the Rites of Passage and Film Arts Culture Entrepreneurship (FACE) programs, Urgent, Inc teaches young people how to create compelling photographs, films, spoken word, music and comics to tell stories of their experiences, use their creative minds and gain content production skills year round. Here we highlight some of our favorite youth media.



This collection features the creative portraits, poetic verse and musid of FACE interns. 
Youth Photographers: Beatrix A., Juvenson C., Karen D., Kevin D., Martin E, Kevin J., Tatiana J., Leonce L., Surayyah M., Samuel P., Mandy S., Henry V., Naomie Y.
Instructors: Joey Ashley, Passion Ward, James Eagles.
Featured Music: " No Worries" from the album "Battle of Love. " Written, arranged and performed by youth Kashane B., Amanda P., Choomay P., Aaliyah W., Idaah J., Yailynee G.
Instructors: Sekajipo ForThePeople, Produced in partnership with Preserving Archiving Teaching (PATH) to Hip Hop; Produced by DJ Fielo "Loveless Generation" Music video
Loveless Generation was written, arranged, performed, directed and produced by youth in the Rites of Passage Youth Media Project and FACE programs.
Community Partner:  Preserving Archiving Teaching Hip Hop (PATH)
Producer: Sekajipo ForThePeople and Deion Wynter.
Summer 2019- Media Arts Internship
During the summer of 2019, 30 media arts internship worked to complete short films to submit to Urgent Inc.'s Miami 4 Social Change Youth Film Festival. Short films included featured selection, "The Choice," and others including: Subversion, Following You, Crisis, Blind Sighted, At What Cost. To watch the featured selections, view more below.